Top10 Vienna Blog | Vienna Insider Tips and Experiences
Stay tuned with the Top10 Vienna Blog for Vienna Insider Tips and Experiences!

Continue your journey and explore the best things to do in Vienna, amazing restaurant tips, current events and more insiders about Vienna. #top10vienna. All articles are written by our Top 10 Vienna City Scouts and Affiliates and represent our own opinion and experiences in the most liveable city in the world.


What To Do In Vienna On Sundays
Even though most supermarkets and shops in Vienna are closed on Sundays as well as on public holidays, there is still a lot to do on Vienna on Sundays. Most restaurants, bars and bakeries are open on Sundays and public holidays, as Austrians tend to eat out on weekends.
Brunch in Vienna
Brunch is gaining popularity and a lot of places offer amazing Sunday brunch buffets and/or breakfast options. We highly recommend the following places:
-
Florentin
: Mediterranean Breakfast as well as Austrian classics
-
Landhaus Grinzing
: Amazing Sunday Brunch
-
Donauturm Vienna
: Spectacular brunch with a view
note: reservation way ahead is required
-
Hermes Café Labstelle
: Imperial Breakfast Options
-
Das Glashaus:
Prosecco Brunch by the water
After an ample breakfast, the following attractions in Vienna are open on Sundays and public holidays:
Sightsseing in Vienna
Most top attractions and sights are open on Sundays and holidays. Here is a list of things to see and do in Vienna on Sundays.
-
Schönbrunn Palace
-
Schönbrunn Zoo
– Great for families with kids
-
Hofburg Palace
-
Belvedere Palace
-
St. Stephen's Cathedral
– guided tours between 1pm and 4.30pm
-
Prater Amusement Park
– great for families and kids
-
Vienna State Opera
– guided tours on Sundays usually run from 10am until 4pm. Please check the official website of the Vienna State Opera for any changes
-
Kunsthistorisches Museum
-
Albertina Museum
-
Time Travel
– great for families with kids
Another option to explore the city without being on your feet all day is a
Hop-On-Hop-Off Sightsseeing Bus
Top10 Vienna Insider Tip:Riding Dinner
- Exploring the city with all your senses: Vienna Sightseeing + Traditional Cuisine + Horse-Drawn Carriage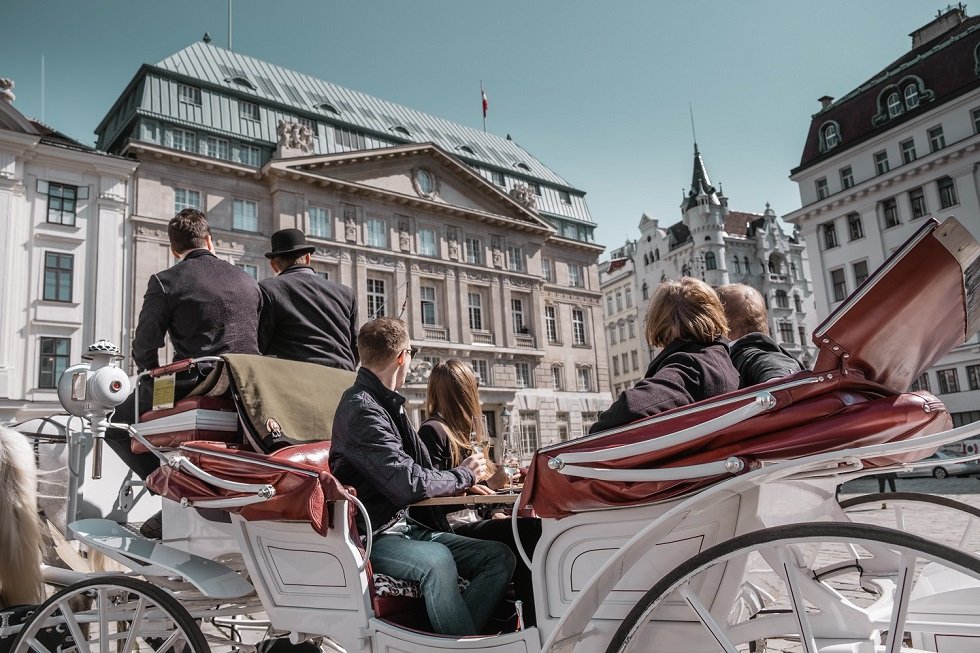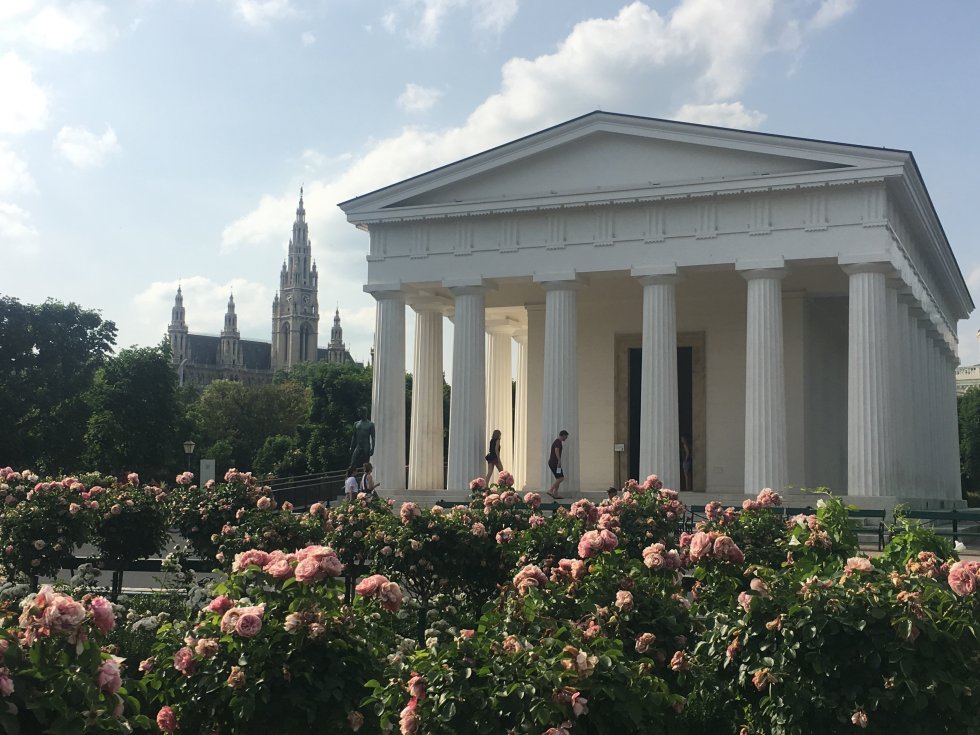 Active Sunday in Vienna
If you want to be more active on Sundays, you can rent a bike at Donauinsel, take a hike towards Kahlenberg or Cobenzl. There are various traditional Austrian Heurige (wine taverns serving delicious Austrian specialties and local wine) in case you opt in for a lunch break. The beautiful Vienna parks are also ideal for a Sunday picnic in the park. The best parks in Vienna are:

- Burggarten
- Volksgarten
- Stadtpark
- Praterpark

In case you want to try something a little more extravagant, we recommend the following activities that are all open on Sundays:


Fun Activities in Vienna
What to do in Vienna as a group on Sundays?
-
Bubble Soccer
-
Soccergolf Stockerau
-
Wakeboarding
-
Stand Up Paddling
-
Rent a Boat at Danube
-
Outdoor Climbing Park at Donauinsel
Check out some more outdoor activities in Vienna
here
.
Lazy Sunday in Vienna